Ms. Xaida Zyvatkauskas – Grade 3 Homeroom Teacher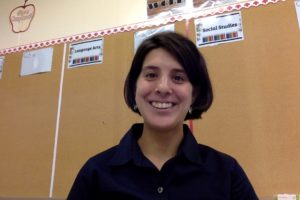 My name is Xaida Yvette Zyvatkauskas. I was born and raised in Toronto, Canada. I graduated from the University of Toronto with my Honours B.A in English Literature. I also have Bachelor of Education from York University where I was trained to teach students from Kindergarten to Grade 6. I have been living in Japan for the past three years. Even though this is my first at TYIS I have already worked at an International school in Tokyo.
In my free time I love cooking, traveling, reading, and watching baseball. I look forward to learning about all hobbies of the grade three students, and talking with them about the things they love.
I am trilled to be spending my first year TYIS with the grade 3 class. I know this is going to be a great year! ^_^
Mr. McNeill – Grade 3 Assistant Teacher